Lighter Side of the Roast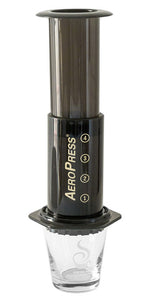 Ok, so this post is a little self-serving--we're proud to be an Aeropress retailer! BUT, we worked pretty hard to qualify as a retailer, and it's because of how unique and efficient the AeroPress is Don't take our word for it...see what The Product Nerd has to say: http://buydontbuy.net/2015/07/13/this-aeropress-coffee-maker-takes-a-little-effort-but-its-worth-it/ I think one of the coolest things about the AeroPress, however, is that it's made by Aerobie. Aerobie is actually a world record-setting flying disc. The only thing that coffee and flying rings have in common is Alan Adler. Alan Adler is pretty much the coolest. When he's not teaching mechanical...
---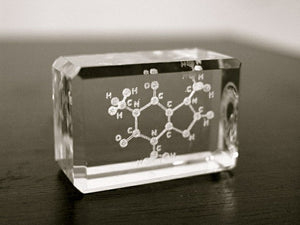 Ok, so this entry is not so light after all. Having struggled with postpartum depression after all three of my babies, I take an increased interest in the subject of depression. The human mind is such a complicated balance of chemicals that I think every single person presents a one-of-a-kind case to address when facing depression. Below is an interesting article that addresses depression as well as other health issues and the effect coffee can have on the chemical orchestra of the human body. http://www.drjudithorloff.com/Free-Articles/coffee.htm
---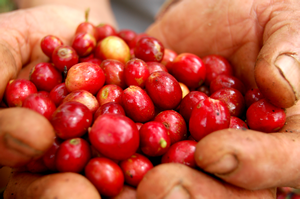 We offer the best in fresh roasted specialty coffee. We source responsibly and selectively. We go beyond FTO and work with responsible and conscientious importers. Here's an interesting article that explains a little more about why we've avoided direct trade: https://www.theguardian.com/sustainable-business/direct-trading-coffee-farmers. This is certainly an ongoing debate in the coffee community. Most roasters are too small to faithfully purchase entire crops from farmers while an importer can sustain that relationship. Farmers that are willing to trade directly with roasters can be left holding the bag when they're forced to sell their crops piecemeal. Blends can be a complex and delicious...